MKV is an open standard video file format. It can include video, audio, and features such as audio tracks, subtitles and chapter points, as well as rich metadata. Most recent home theater system supports MKV format. And with low price on storage devices, many people want to keep their favorite movies in these harkdisk. If you have many DVD movies or blu-ray discs and looking for a software to convert your DVD/blu-ray movies to MKV format, you should try MakeMKV.
MakeMKV is a software that converts DVD and blu-ray discs to MKV format without loss of video/audio quality (lossless). It is simple to use and works fast. Currently, it is in beta version and it is free (with some condition). You can check on makemkv.com for more information.
In this article, I'll show step-by-step how to convert a DVD movie to MKV file using MakeMKV.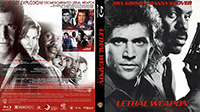 Step-by-step