RocketTab is adware program that usually be bundled with other software, for instance, YTD Video Downloader, Ashampoo Burning Studio Elements, VIO Media Player, etc. If you didn't pay attention while installing these software, it is likely that you already have RocketTab installed on your computer.
RocketTab isn't a dangerous adware. It doesn't do any serious damage to your system. It displays advertisements and sponsored links on search result page on your web browser as you see in the figure below with the text "Ad by RocketTab" or "Powered by RocketTab".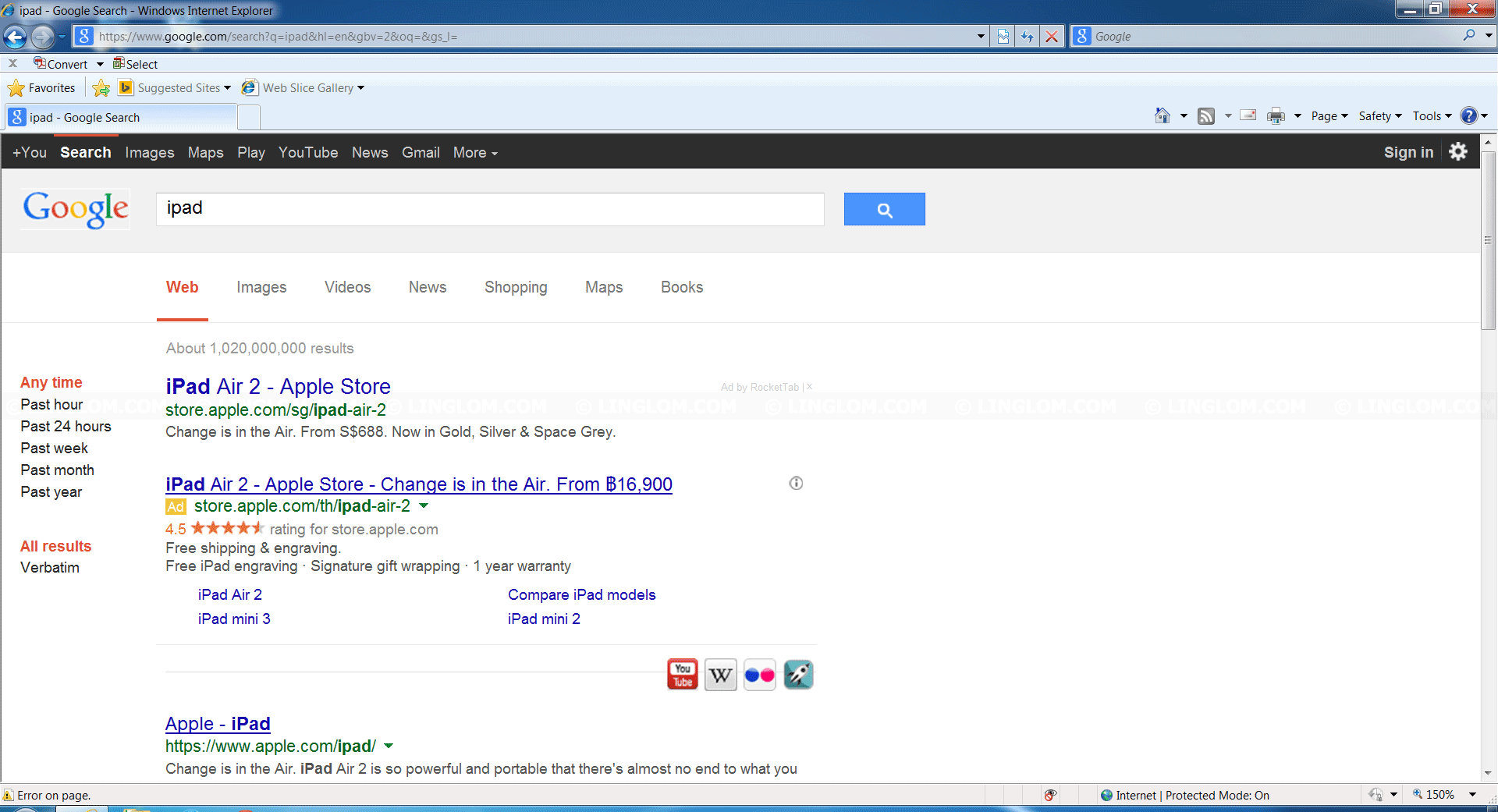 Sometimes, your anti-virus may try to delete RocketTab adware, but not completely remove it which result in the error message every time your system starts:
Windows cannot find 'C:\Program Files (x86)\Search Extensions\Client.exe'. Make sure you
typed the name correctly, and then try again.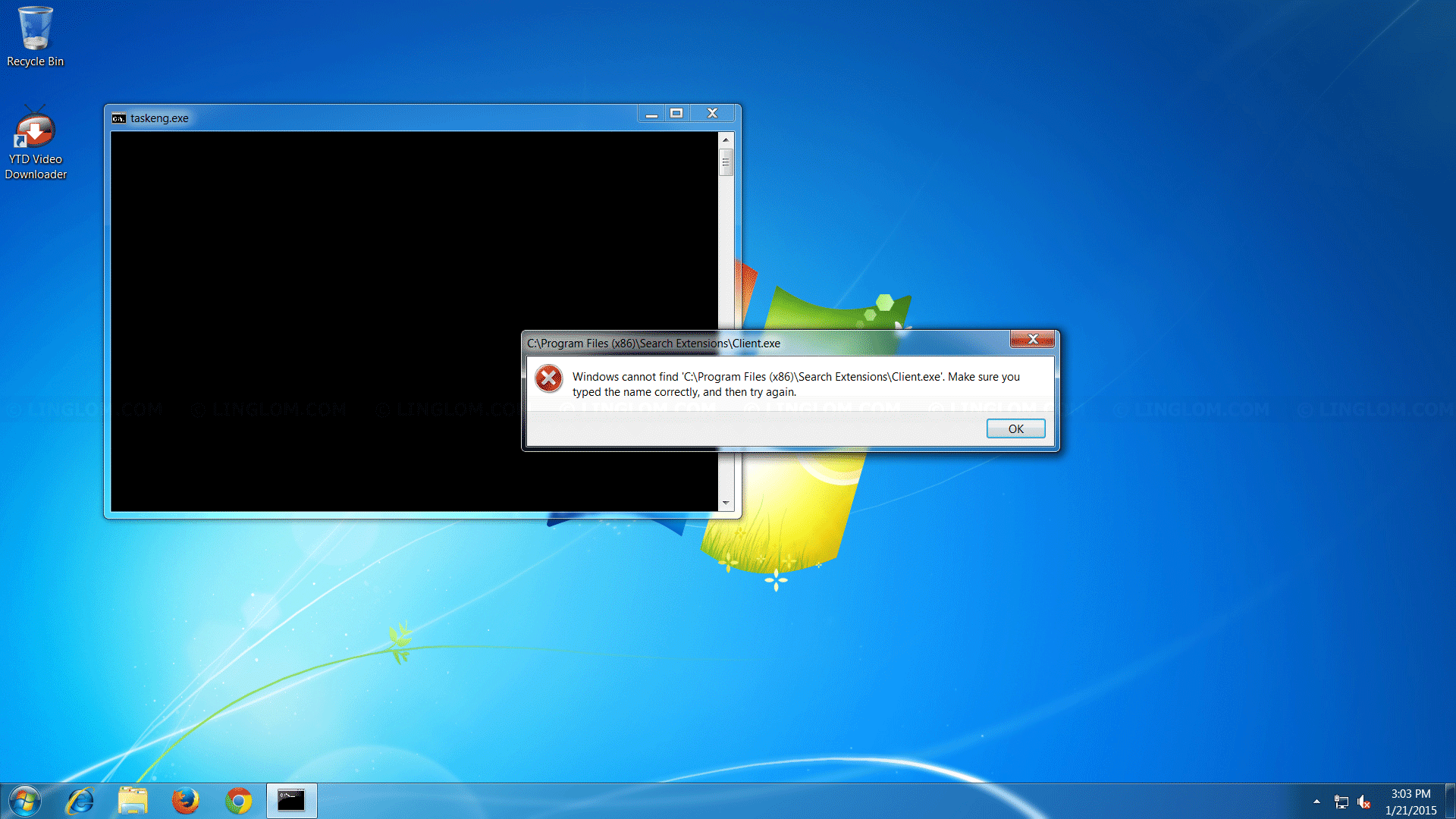 Solution to Remove RocketTab Adware
Uninstall RocketTab from Control Panel
First, you have to uninstall the program from Control Panel.
Remove RocketTab with Malwarebytes Anti-malware
Second, you should scan your computer with Malwarebytes Anti-malware to see if the adware is still there or any other malware installed and remove it. Click the above link for step-by-step guide.

Remove RocketTab with AdwCleaner
Lastly, your computer should be clean now. But it is recommended to scan your computer with another program (AdwCleaner). Click the above link for step-by-step guide.
(Optional) If you have internet connection problem after perform above steps as the messages below:
On Internet Explorer:
Internet Explorer cannot display the webpage.
On Mozilla Firefox:
Secure connection failed.
On Google Chrome:
Unable to connect to the proxy server.
To fix the issue, you need to clear the proxy configuration on Internet Explorer. Follow the guide here, Step-by-step to Fix Internet Connection Problem.
Step-by-step to Uninstall RocketTab from Control Panel
Open Control Panel.
Click on RocketTab and click Uninstall/Change.
If you can't find RocketTab or any other similar name, you can proceed to next step on the solution section.
Note: If there is other known adware program listed, it is advised to uninstall it.

Step-by-step to Fix Internet Connection Problem
If you can't access the Internet after remove RocketTab, follow steps below to fix the issue.

On LAN Settings, uncheck Use a proxy server for your LAN (These settings will not apply to dial-up or VPN connections) and click OK.
Note: If you need to use proxy server, click Advanced and see the step below.

If you need to use proxy server, make sure that the value on Proxy Settings is correct. The value 127.0.0.1 and port on HTTP and Secure should be replaced with your proxy server.

Now you should be able to access the Internet.