Search.us.com or Search.findwide.com is a browser hijacker which usually is included (bundled) with other free software which you may download from many popular downloaded websites.
When you install the software that contains this adware, it changes your default homepage and search engine on Internet explorer, Mozilla Firefox, and Google Chrome to "search.findwide.com" or "start.search.us.com" without your permission. When you try to uninstall it, any change that it made to your browser is still persist on your computer so you need to remove it manually. This type of adware is categorized as "Potentially Unwanted Program" (PUP) by most anti-malware program.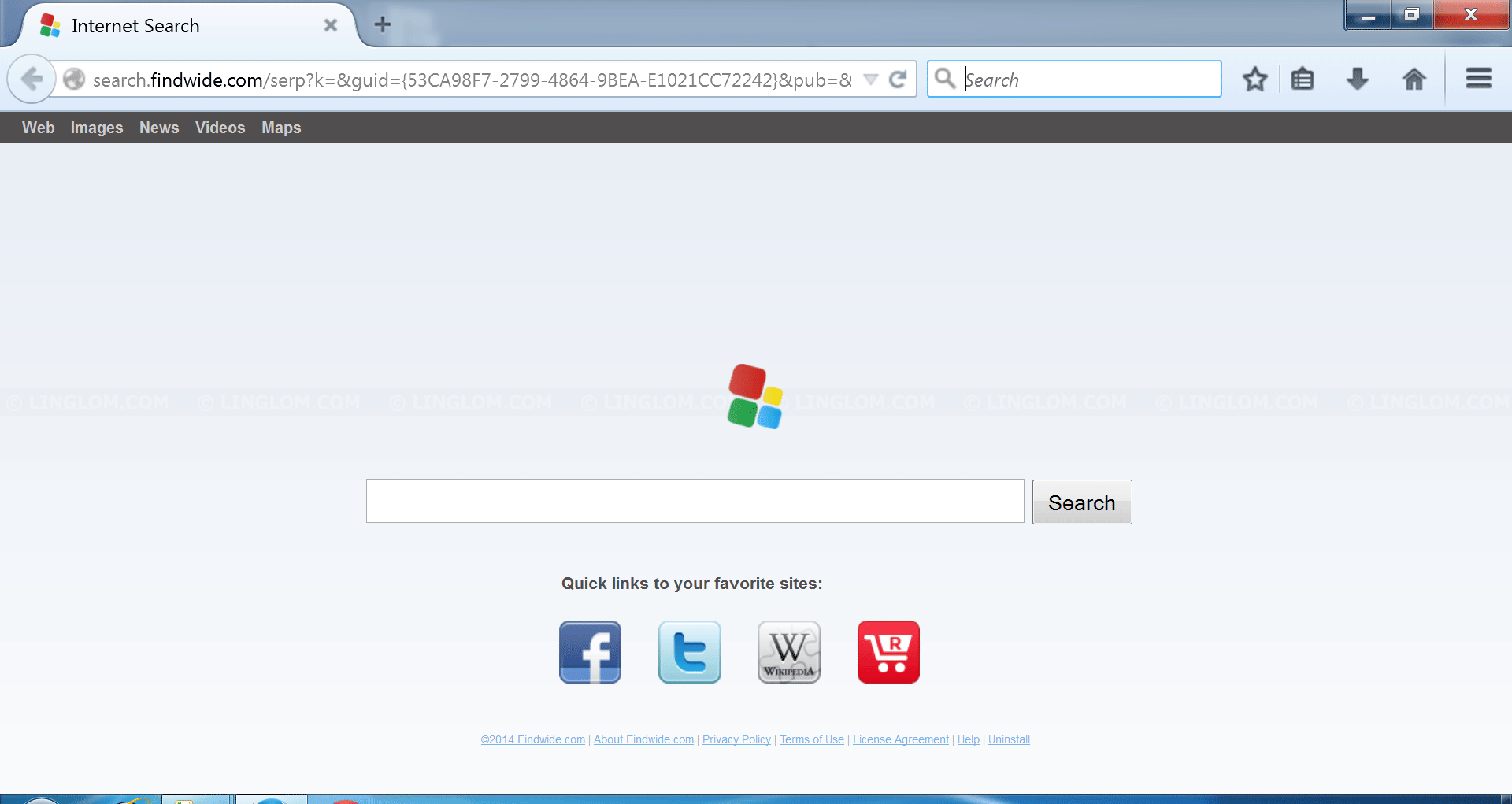 To avoid this type of adware, you should always pay attention to details while you're installing any software. If it has custom or advanced option, you should select it and check what will be installed on your computer and uncheck any third-party program that you don't want (if there is one).
For example, the screenshot below shows that if you click "Accept" on this step, it will set "Search.us" as your default search engine. If you don't want it, you have to select "Decline".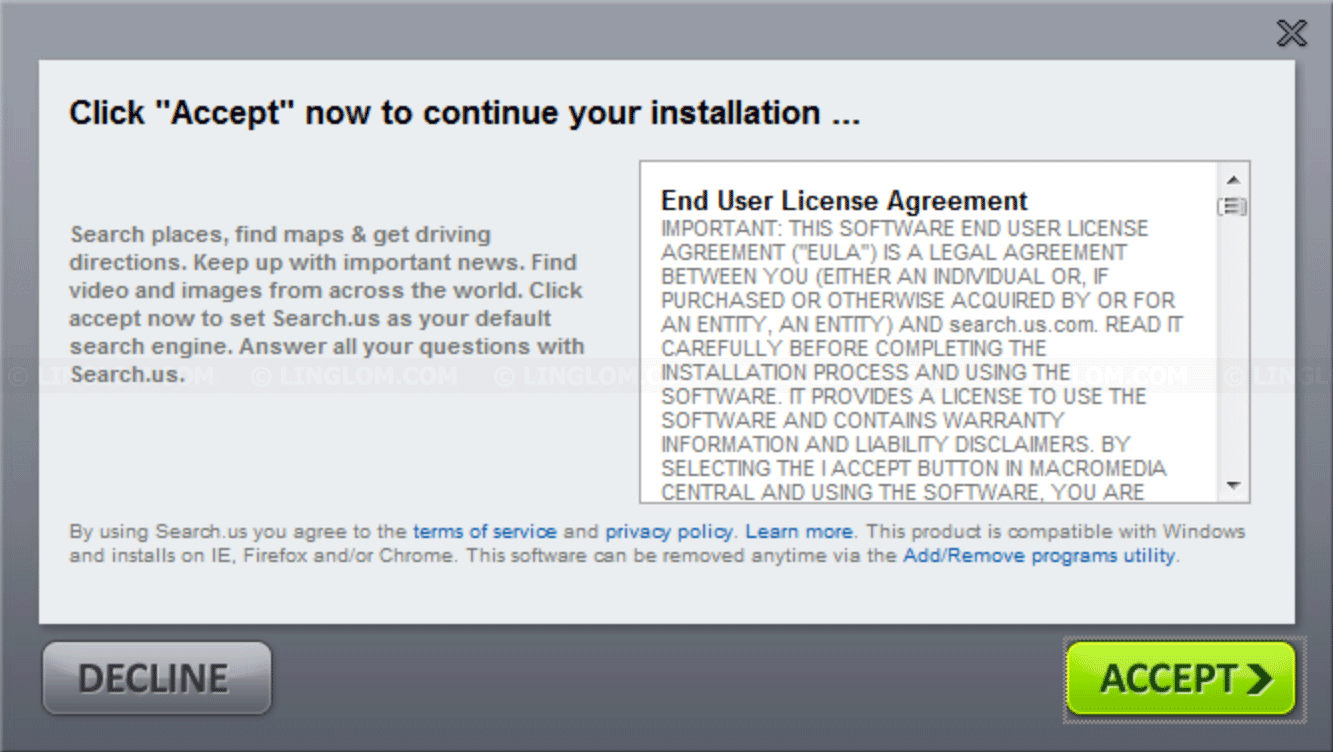 Solution
If you already installed Search.us.com or Search.findwide.com adware and want to remove Search.us.com from your computer, follow the instruction here:
Uninstall Search.us.com/Search.findwide.com from Control Panel
First, you have to uninstall the program from Control Panel. See the section below for step-by-step guide to uninstall it on Windows 7.
Reset browsers (Internet Explorer, Firefox, and Chrome) to default settings
Second, you need to change your browser homepage and set your default search engine back. The fastest way is to reset your web browser to default settings (as if it was first installed on your computer).
Note: By reset web browsers to default settings, information such as history, cookies, saved form history, addons may be removed during this process.
Remove Search.us.com/Search.findwide.com with Malwarebytes Anti-malware
Third, you should scan your computer with Malwarebytes Anti-malware to see if the adware is still there or any other malware installed and remove it.
Remove Search.us.com/Search.findwide.com with AdwCleaner
Lastly, your computer should be clean now. But it is recommended to scan your computer with another program (AdwCleaner).
Step-by-step to Uninstall Search.us.com/Search.findwide.com