You have encountered "The Distributed File System service depends on the following nonexistent service: LanmanServer", event id: 7003 in application log and the distributed file system service is stopped.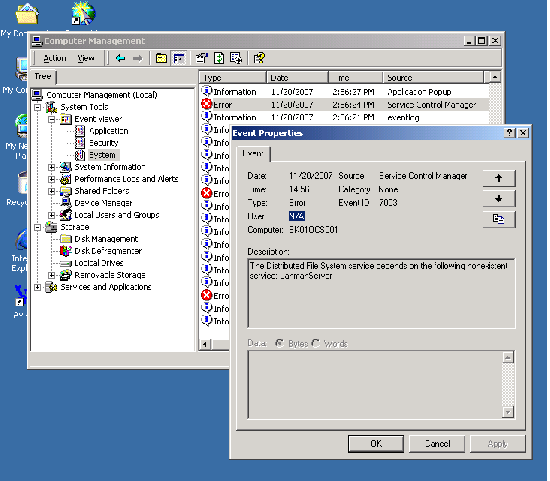 Even if you try to restart the service manually, the same error occurred and the service isn't started.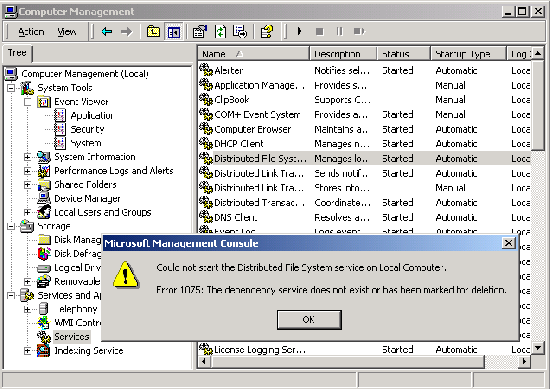 This error occured only in windows 2000 server. To solve the problem, you need to add "file and printer sharing for Microsoft Networks" on the connection.
Solution
Open Network and Dial-up Connections.

Open Network Properties. Click Install.

On select Network Component Type, select Service and click Add.

On Select Network Service, select File and Printer Sharing for Microsoft Networks. Click OK.

The service has been added.

Try to restart the service.

The service was started successfully.