This article applies to Acrobat Reader 9, 10, 11.
If you are reading a PDF document on Adobe Acrobat XI and notice that scroll bars are missing in Normal view as you used to have on earlier versions. Even you can still use mouse wheel up and down, or Hand tool to pan around the document, you may not get used to with them as scroll bars. This article will show how to configure Adobe Acrobat to have scroll bars.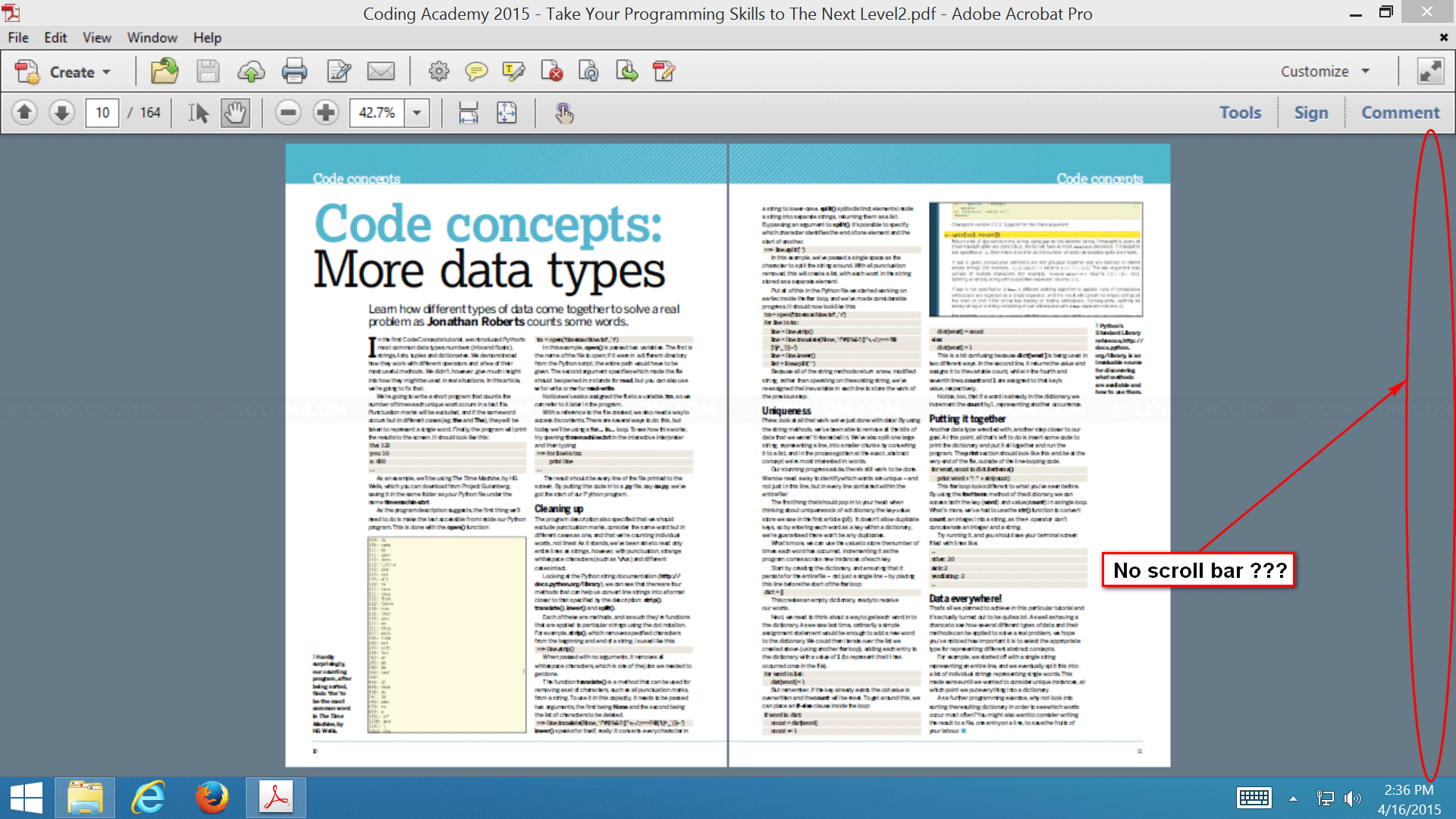 Solution
There are 4 methods which you can try to fix the issue.
Do not allow a document to hide window controls
This method will affect only the document that you configure.

Do not allow any documents on Adobe Acrobat to hide window controls
In some case, you are not allow to modify the document properties or you want to configure the option for all documents.


Disable (toggle) touch screen mode on the document
If you have touch screen computer, it is possible that touch screen mode is enabled by default. You can toggle it off and the scroll bars will be shown.

By apply these methods, the scroll bars should be appear on Adobe Acrobat. If you still have the issue with scroll bars on Adobe Acrobat, feel free to post comment below.