If you have DVD/Bluray movies and looking for a solution to convert them to MP4 file format so you can transfer them to your storage or mobile device, or you have video files and want to reduce their file size to upload them to the Internet and share with your friends, this article has a solution to these problems by using a free software, HandBrake.
Handbrake is a free tool that converts video file from almost any formats to MP4(.M4V) and .MKV file formats. You can customize video/audio encoders, chapter/title selection, manage subtitles, etc. It's simple to use and does work on Windows, Linux, and Mac operating system.
This article will show you how to reduce MP4 file size with HandBrake on Windows 8.1. Here is the sample MP4 file, the size is about 64MB which is a screen record for about 3 minutes long and I want to reduce the file size for uploading to YouTube.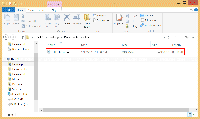 Watch on YouTube
Section
Step-by-step to download and install Handbrake
Step-by-step to Convert MP4 to reduce file size