If you have a dual boot system, for example, Windows 8 and Windows 10 on the same PC, but you don't need to use dual system anymore, you can remove an unused OS from the dual system without affecting the other.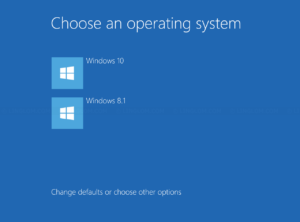 In this article, I will show how to remove Windows 8 or Windows 10 from dual boot system and reclaim disk space from the unused Windows system. In this example, I have dual Windows system on the same hard disk. On disk 0, the left partition is Windows 8 and the right is Windows 10.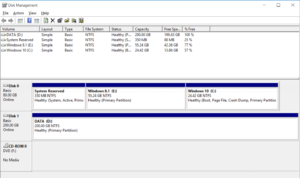 Watch on YouTube
I will separate into 2 parts as following:
Step-by-step
Remove a Windows OS from dual boot system with EasyBCD
You have to decide which OS you want to delete and boot into Windows that you want to keep. In this example, I want to remove Windows 8 so I will boot into Windows 10.

Download and install EasyBCD from http://neosmart.net/EasyBCD.
Run EasyBCD. On the program, you see boot entries on the system. In this example, I have 2 boot entries, Windows 10 and Windows 8.

To remove a boot entry,

Select Edit Boot Menu
Select boot entry you want to remove. In this example, it is Windows 8
Click Delete

Next, check the YES option on Windows 10 entry to make Windows 10 as the default OS. If you don't want to see boot menu options every time the system boots, select Skip the boot menu option and click Save Settings to save changes you made.

Now you can restart the system, it will boot directly into the OS that you keep, Windows 10.
Reclaim disk space from the unused Windows system